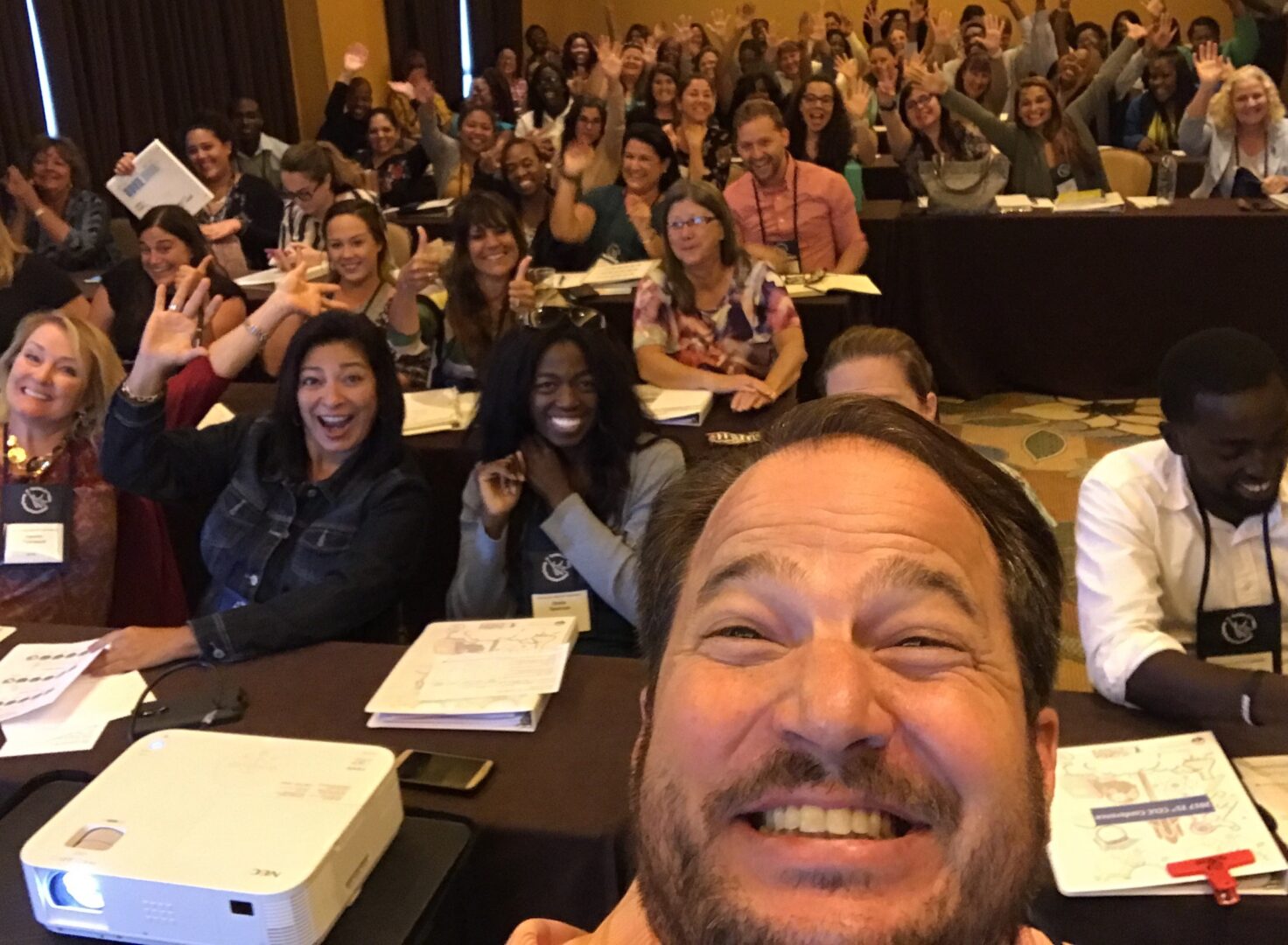 Transforming your school through Social and Emotional Learning
From roots to leaves and seeds to forests
School-Connect trainings
What if happiness is a skill?
Fueling achievement through relationship supports
Demonstration lessons
Emotional Intelligence for leaders
Flipping the script around student supports
Adult SEL retreat
Transforming your school through Social and Emotional Learning
Social and Emotional Learning Launch -This is a moving, interactive and highly engaging workshop that gives everyone an inspiring vision for what a transformational SEL program can and should be. It covers the basics, the data, the components and best practices of SEL. Most of all, it is a collaborative experience of what SEL feels like when done well.
From roots to leaves and seeds to forests
This is a preplanning workshop on creating fertile soil for an SEL program. It is half presentation and half planning session. The objective is a clear vision for an actionable, sustainable, and powerful practice of SEL designed around your specific school's needs. The plan will be your creation with experienced guidance.
Have your teachers learn the research and evidence based lessons and strategies of School-Connect. The presentation goes from foundations of Social and Emotional Learning to demonstration lessons, highlighting engagement strategies and best practices for delivering the lessons. The material works on both the level of a personal growth workshop and teacher professional development. It is as much an experience as it is a training. All School-Connect training sessions are led by master School-Connect teachers who are still currently teaching the lessons in the classroom and give them instant credibility with teachers. The training is recommended as a two-day event, however a 1 day version and a deeper three-day version are both offered. Teachers will leave both inspired and prepared to deliver lessons with fidelity and to make them their own.
What if happiness is a skill?
This is a walk through the main components of Social and Emotional Learning through a happiness lens. This is a major feel good session that gives real tools for inducing positive emotions, being fully present, and enhancing school and classroom climates. FUN: BUCKET FILLING: EXTREMELY USEFUL:
Fueling achievement through relationship supports
Teaching and learning is a relationship and building stronger relationships with students leads to more engaged learners, more positive classroom behavior, more retention of content, and higher achievement. This workshop helps give practical and actionable strategies for building stronger relationships with our students and redirecting behavior "teachable moments" without relationship cost.
A picture is worth a thousand words and seeing a strong SEL classroom practice on your campus with your students can move teacher practice forward quickly. Often administrators will ask teachers on their off period to come and observe a lesson to get a live demo.  Those teachers walk away with a number of ideas they can use immediately as well as a much clearer vision of what an SEL lesson looks like, while the students get a relevant and engaging lesson. Hopefully participants share positive impressions of SEL classes with others.
Emotional Intelligence for leaders
This workshop is designed to explore four essential SEL skills through a leadership and campus integration lens
Active Listening
Effective collaboration
Emotional awareness and emotional management
Conflict resolution / problem solving
These are actionable climate and culture items that enhance leadership effectiveness. The session is engaging and actionable. As we cover the four essential SEL skills we will develop common language for adult SEL skills and integration. We will discuss ways to integrate these concepts into PLCs, meetings, campus or business issues, and communication. This is also a great team building activity as the material is fun and very relative to administration team effectiveness and cohesiveness.
Flipping the script around student supports
This workshop is designed for counselors, school-psychologist, administrators and social workers. It is all about reframing Student Supports (RTI / MTSS) around a tier one focus. The case is made for this approach and there is an in-depth exploration of Social and Emotional Learning and the connections to student supports. The focus is proactive student supports over reactive student supports and how by increasing and improving our tier one student supports we raise the quality of supports for all students and reduce the number of crisis. The goal is to see tier one as connected to the overall student support work, to explore best practices and to develop a coherent narrative of supports and roles form tier one to tier three.
Our emotional intelligence is a far better predictor of overall success and happiness in life than our IQ. Our EQ is our ability to manage our emotions, communicate effectively, build and maintain positive relationships, and effectively solve problems. Emotional intelligence can be developed with time and effort, and Keeth is a master of teaching these skills in engaging, inspiring, and actionable ways. This retreat style workshop features six in-depth personal emotional intelligence growth sessions, in a relaxing setting. The design is for participants to balance personal growth and introspection with relaxation, exercise and entertainment. This retreat is set up to engage participants, inspire action, develop skills while allowing for opportunities to put the "treat" in retreat.